Introduction
Products "F.A.G. di Luigi Turchetto e F.lli "are meant primarily to the mechanical but also extend to other sectors such as paper, glass, shipbuilding etc... The company is able to satisfy the market that requires individual mergers and / or minimum quantities constructed of cast iron quality, complex projects that require meticulous care that only trained personnel can handle.
Read: introduction
Materials
The procurement process FAG organization is critical to the final quality of his product in terms of effectiveness and efficiency. .....
Read: materials
Systems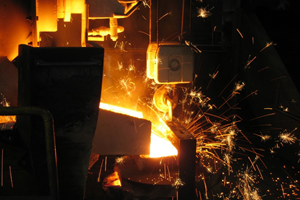 For several years we have reorganized and enhanced by integrating new technologies to implement the quality of our product...
Read: systems